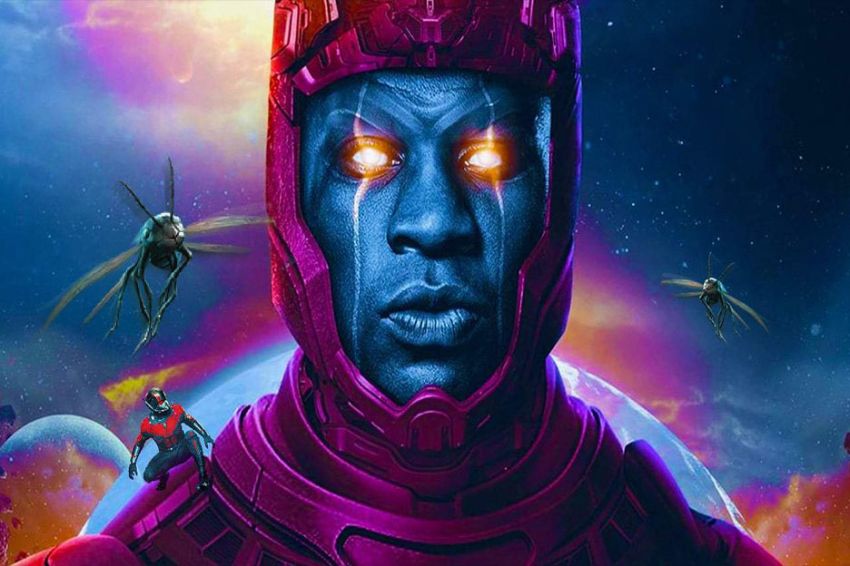 Sang Penakluk Kang dianggap sebagai penjahat terbesar di Marvel Cinematic Universe (MCU). Dia memulai debutnya di seri Loki dengan varian He Who Remains-nya, tetapi Sylvie kemudian membunuhnya. Namun, patung besar seperti dirinya terlihat di atas Markas Besar Perubahan Waktu. Karakter ini diperankan oleh Jonathan Majors. Kang akan diperkenalkan secara resmi sebagai Kang tahun depan di Ant-Man & Wasp: Quantumia. Dia masih diperankan oleh aktor yang sama. Dengan penampilannya yang agak mengecewakan di Loki, banyak yang ingin Kang melepaskan kekuatan sejatinya di Quantumia. Kang adalah salah satu penjahat tertua di Marvel Comics. Dia adalah master perjalanan ruang dan waktu, penakluk berbagai waktu dan dunia Multiverse. Perjalanan waktu dalam genre fiksi sering membingungkan, dan kisah Kang tidak terkecuali. Sejarah panjangnya rumit dan bisa membingungkan, terutama karena kebiasaan menciptakan varian. Kang adalah salah satu karakter paling kompleks di Marvel Universe. Dia dianggap sebagai salah satu karakter yang kedalaman dan nuansanya diperhitungkan sebagai karakter. Dengan koneksi ke Marvel Universe yang lebih besar, termasuk Young Avengers, Iron Man, dan terutama Fantastic Four, karakter ini pasti cocok dengan tema epik MCU Phases 4-6, Multiversal Saga. Siapa dan apa kekuatan Kang Conqueror? Simak ulasan berikut ini!
1. Asal Usul Kang the Conqueror
Menjelaskan siapa Kang mungkin adalah bagian yang paling sulit untuk dipahami. Awalnya, Kang adalah seorang ilmuwan berusia 31 tahun bernama Nathaniel Richards. Dia adalah keturunan dari Reed Richards dan Doctor Doom. Meskipun demikian, Nathaniel cenderung berperilaku seperti Doctor Doom, tetapi tidak sejelas penjahat. Dia pertama kali menemukan perjalanan waktu melalui kekuatan platform waktu leluhurnya, Doom. Kang Sang Penakluk pertama kali muncul di Marvel Comics dengan nama Rama-Tut melalui Fantastic Four #19. Dalam The Avengers #8, ia secara resmi dikenal sebagai Kang Conqueror. Dia melawan salah satu Avengers lineup Thor, Wasp dan Spider-Man. Ini semua adalah pahlawan Fase 4 MCU. Namun sejak itu, memiliki banyak identitas telah menjadi ciri khas Kang. Identitas lain dari karakter tersebut termasuk Immortus, versi masa depan Kang yang tinggal di Limbo dan Iron Lad. Dia awalnya adalah anggota Young Avengers. Nathaniel tidak memiliki kekuatan psikis khusus, tetapi dia adalah seorang jenius yang dapat melakukan perjalanan dari waktu ke waktu. Ia juga memiliki kendaraan yang dapat digunakan untuk mengunjungi setiap abad. Selama kunjungan tersebut, ia dapat mengumpulkan berbagai senjata yang dapat digunakan untuk meningkatkan keterampilannya. Dia menggunakan teknologi canggih yang tidak dapat diakses atau ditandingi oleh orang lain. Dia juga bisa merekrut berbagai pasukan. Ini memungkinkan Anda untuk menaklukkan periode yang berbeda dan melawan pahlawan super. Marvel Comics telah mengambil pendekatan baru untuk cerita asal Kang dalam seri terbatas No. 5, Kang the Conqualer. Serial ini dimulai setelah MCU memperkenalkannya sebagai varian dari Loki Kang. Komik dimulai dengan perspektif baru awal Kang sebagai penjelajah waktu.